Kansanen Family Reunion, July 29th, 2023
Kansanen Family Reunion will be held in July 29th, 2023 in KUOPIO!
KANSANEN FAMILY REUNION, JULY 29th, 2023, KUOPIO!
After the pandemic break, we will gather among relatives for a family reunion on Saturday 29th of July, 2023 in Saana, Kuopio (https://www.kuopionsaana.fi/). This family meeting has an interesting program again (as always), but this time it's very special. We have gotten one of perhaps Finland's most prominent genealogists to start with Genealogy - and what's most interesting - specifically the genealogy of Kansanen Family.
Genealogist Ari Kolehmainen (pictured) has been doing genealogical research from one side to the other for twenty years. He has a degree in Finnish history (FM) and ten years of work experience in archives. At the beginning of 2018, Kolehmainen founded a company offering genealogical and historical research services (https://www.menneenjaljet.fi/), which offers professional and customer-oriented research for various needs.
The Kansanen Family is a client of Kolehmainen - and we have given him the assignment to find out Johan Kansanen's previous steps before Johan's arrival in Sortavala. Kolehmainen will now tell our family reuinon about this research - guaranteed to be interesting!
THE FACTS:
Time: Saturday July 29th, 2023 from 10:00 a.m. to 1:00 p.m.
Place: Kuopio Saana, Siikaranta 12, 70620 KUOPIO, Finland (https://www.kuopionsaana.fi/yhttsy/saapuminen/)
Present: The Kansanen Family
AGENDA:
(The meeting will be unfortunately held only in Finnish)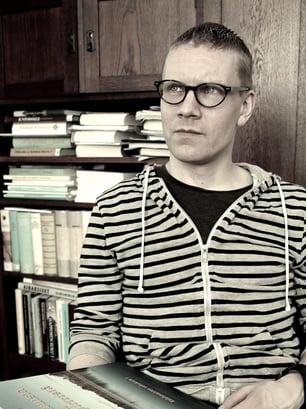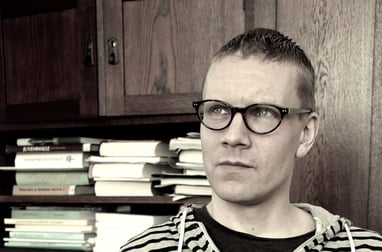 RAVINTOLA KUOPION SAANA LUNCH at 1:00 p.m.:
Restaurant Kuopio Saana no longer offers brunch (information obtained on 19.7.2023), but lunch = creamy fish soup, €13.90, or portions from the menu: https://www.kuopionsaana.fi/wp-content/uploads/2023/06/32235448-Saanan-Menu-kesa-2023.pdf. Lunch/menus are served in the restaurant hall next to the meeting room. More information: https://www.kuopionsaana.fi/food/
LAKE CRUISE:
You can get to know Kuopio and its beautiful scenery in summer by taking an inland cruise. There are so many options that this time we won't even try to organize a joint cruise, but everyone can choose the one that suits them according to their taste - even in suitable groups. Cruises departing from the port of Kuopio are offered by Roll Risteilyt and Koski-Laiva Oy. You can also hop aboard the M/S QUEEN R from the Saana pier in Bellanranta at 4:30 p.m., but this must be announced in advance - those who have booked a cruise on the Queen will be responsible for the stopover request themselves!
Roll Cruises offers: ARCHIPELAGO CITY TOUR, M/S QUEEN R
Come and admire the traditional lake scenery of Kallavesi and the new architecture of the Archipelago City. You can also book a delicious lunch or dinner menu. The ship also has cafe and bar services with A rights.
- 14:30–16:00
- From 16:30 to 18:00
- From 18:30 to 20:00
KANTA-KUOPIO TOUR TO RAUHALAHTI, m/s Princess Anne
at 16:00–17:30 (stop if necessary in Raulahahti at approx. 16:45). The ship has bar services with A rights.
Roll Cruises cruise prices (cruise only m/s Queen R and m/s Princess Anne):
- €20 adults
- €10 children (5–16 years)
- €17 senior citizens, students, unemployed, groups (more than 10 people, joint payment)
- €48 family (2 adults and 2 children)
- €28 small family (1 adult and 2 children)
- €2 bicycle
More detailed information about Roll cruises https://www.roll.fi/risteilyt/
Koski-Laiva Oy offers:
Ships sail from Kuopio's passenger port. The minimum number of passengers for all cruises is 10 people. Koski-Laiva Oy reserves the right to schedule changes and ship changes.
M/S Koski:
- 15:00 Archipelago canal cruise, duration 1.5 hours
- 17:00 Archipelago canal cruise, duration 1.5 hours
- 19:00 Evening cruise, duration 2 hours
M/S Osmo:
- 14:00 Archipelago canal cruise, duration 1.5 hours
- 16:00 Archipelago canal cruise, duration 1.5 hours
- 18:00 Archipelago canal cruise, duration 2 hours
Koski-Laiva Oy's cruise prices:
- Day cruises 1.5 hours: €22 / adult
- Evening cruise for 2 hours: €22 / adult
- Pensioners and students: €17
- Child 4-14 years: €11
- Groups of more than 10 people: €17 / person (Joint payment)
- Family ticket for 2 adults + 1-2 children: €48
More detailed information about Koski-Laiva Oy's cruises http://koskilaiva.com/risteilyt-palvelut/paikallisristeilyt/
REGISTRATION FOR THE KANSANEN FAMILY REUNION 2023:
Sign up for the family meeting right away by filling out the registration form below: